Ever since I heard about beauty balms, i've been dying to try one, but just never got around to it until recently. I saw this at Sephora, and asked if I could have a sample, because I loved the way it looked on my hand.
After using my sample up during my vacation to Florida, I knew that I wanted to get a full size, so I went back to Sephora and picked it up. I got the colour Vanilla Glow, and i'm a NC 20-25 in MAC foundation.
Here's what Sephora says about it:
What it is:
A multi-benefit BB cream that tints, primes, nourishes, prevents, and protects skin in one easy step.
What it does:
This innovative cream offers both makeup and skincare benefits in one effortless step. Achieve better-than-real looking skin today and healthier skin long term by using this antiaging, multi-mineral complex that promotes cell health, strengthens skin's elasticity, and enhances luminosity. This versatile tinted skin perfector instantly delivers oil-free hydration and primes the skin while protecting with a chemical-free SPF 20 UVA/UVB broad-spectrum sunscreen. Wear any of the shades alone or under foundation to achieve your ideal level of luminous coverage.
I haven't tried it under liquid foundation yet, because I get pretty decent coverage out of it alone. You're supposed to be able to use this as a sort of primer if you want to, but i've used a primer under it a couple of times, and it really looks nice. If you want a little extra coverage, you can dust a powder foundation over it, that's what i've been doing, and I think it looks great. So far this stuff is a keeper!
Here are some pics: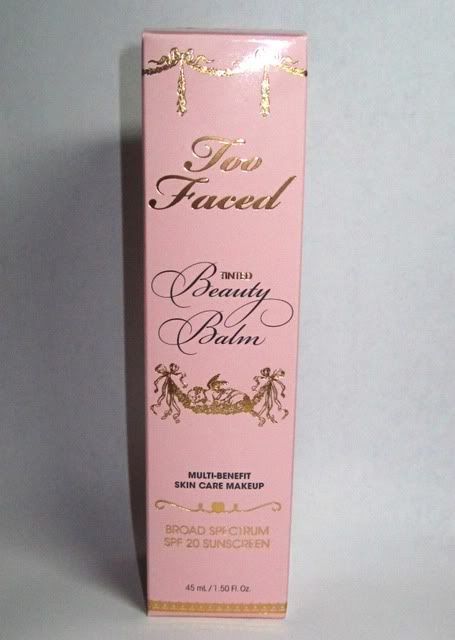 I took this with the flash so you can see the pretty purple sheen that the bottle has
Untouched on the left side, and rubbed in on the right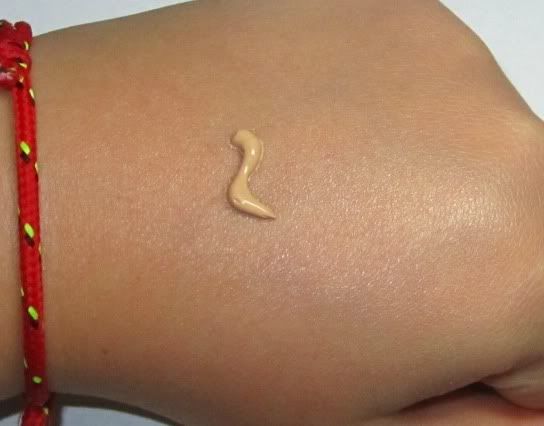 Left side (your left)with the bb applied, and right side is bare face
Set with a light dusting of MAC Studio Fix powder