So the other week I was at Target, and I saw a new display of Revlons. There were only a couple that caught my eye though. Those were Ocean and First Class, which is a Target Exclusive (so the display said). There was one more pinkish coloured one that I kinda liked, but I only got Ocean, and First Class.
First Class reminds me of the colour of the Pan Am stewardess outfit (maybe their inspiration???) so I just call the polish Pan Am lolol. Ocean was GORGEOUS in the fluorescent lighting of Target, but failed to blow me away when I got it home. Don't get me wrong, it's still very pretty, but just not amazing like it was at Target. Here are a picture of the 2 polishes.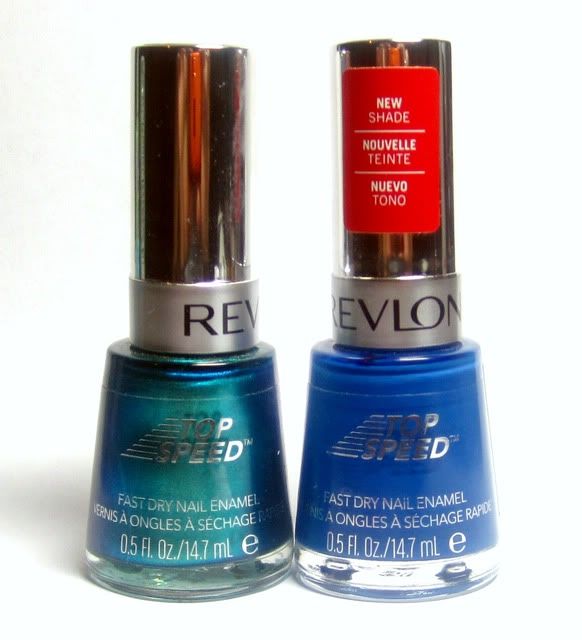 Here is my NOTD using First Class (or Pan Am lol) and $OPI Only Gold For Me as a glitter gradient.